About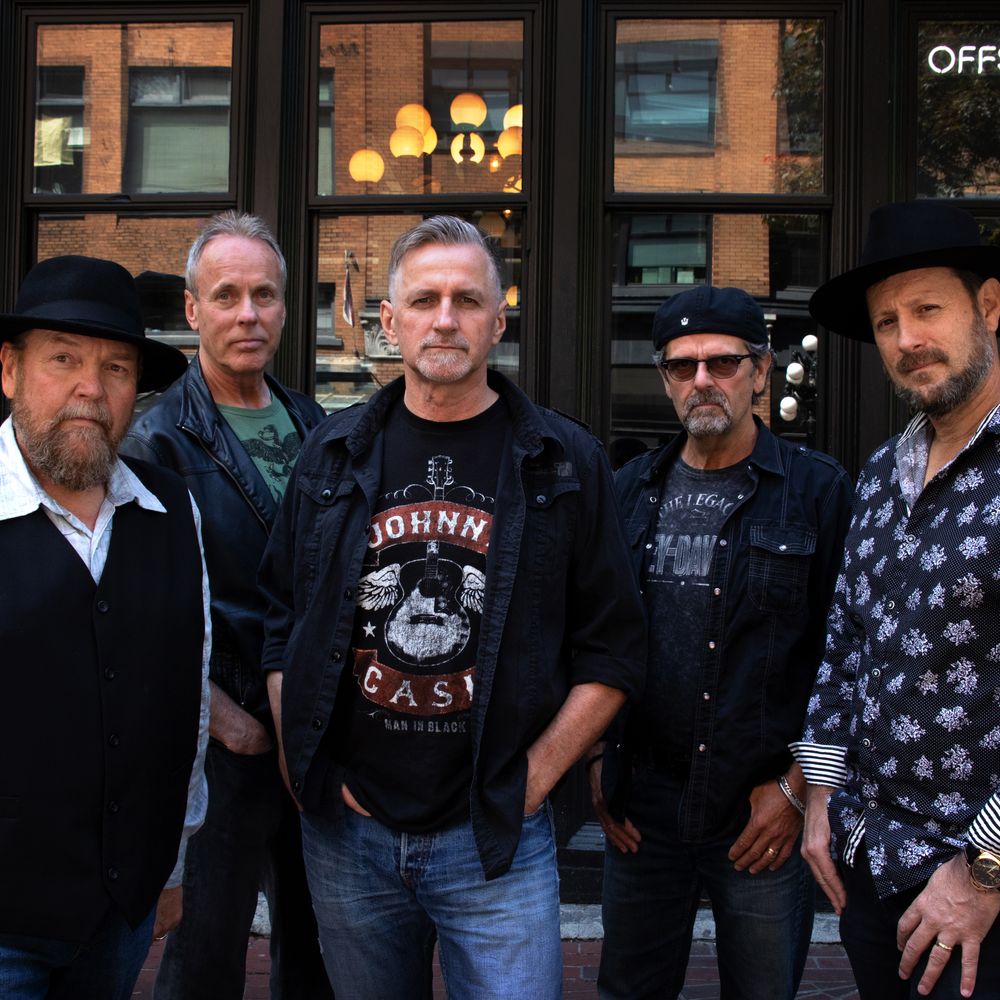 Rollin Again
Matlen Starsley Band is a new musical project featuring former and current members of the Bryan Adams Band, The Ray Roper Project, Stonebolt,Touchdown, Straight Shooter and Fandango. These veteran  rockers released their first Album "Rollin Again"  July 12th, 2019. Their music is an eclectic mix of country, blues, guitar heavy southern rock and roots music. 
Members of the Matlen Starsley Band have played thousands of shows, from intimate clubs to soft seat theatres to major festivals in front of 20,000 plus fans. Unlike many musicians of this vintage who are touring legacy shows, MSB was formed as a brand new musical project with the sole purpose of writing, recording and releasing an album of entirely new original music. The Rollin' Again album produced by Ray Roper of Stonebolt fame has received universal praise from critics in the UK, Australia, New Zealand and North America. The first single 'I Cried Today' and the rocker 'It Hasn't Hit Me Yet' have received substantive radio play around the world. MSB is currently in writing sessions for album No. 2 and are planning to tour extensively in the spring and summer of 2020.
"We just wanted to get a group of accomplished players together to create some great music and recapture some of the energy and passion that got us into the music business in the first place. No musical boundaries, We are letting the songs take us wherever they may lead and just letting the music speak for itself."
Making Good Time
Matlen Starsley Band
The first song off the upcoming second album.
Read more…
Rollin' Again
Matlen Starsley Band
Debut album Rollin' Again released on July 12th
Read more…
0:00/3:02

0:00/3:31

0:00/4:14

0:00/5:30

0:00/3:42

0:00/4:56

0:00/4:02

0:00/3:55

0:00/3:24

0:00/4:11
Store
Free shipping and handling. 
Bios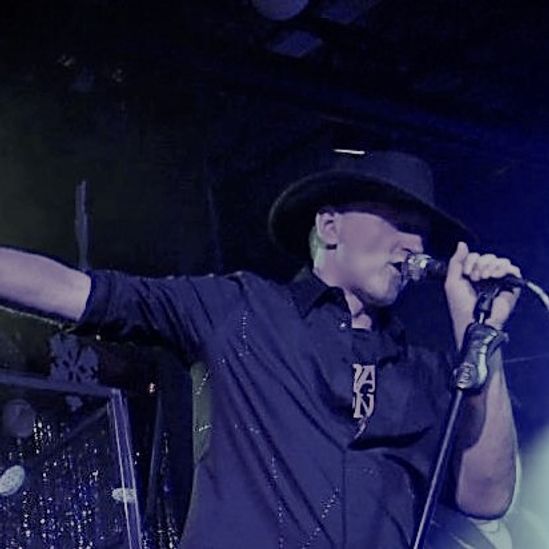 Dennis "Dollar" Matechuk- vocals
Known by many as simply "Dollar," Dennis began his musical career in the province of Saskatchewan back in the mid-'70s with the band Rigel which also featured Kick-Axe guitarist Raymond Harvey, Darby Mills Project guitarist Randy Gabel, and Big Bad Storm bassist Ron Lawson. After a brief stint with Regina based Momma's Boy,  and a move to the west coast, Dennis toured extensively in the '80s with southern rock bands Straight Shooter and Crossfire before forming country rock band Good Cowboys Gone Bad with long-time writing partner Kevin "Bubba" Star.
The long-time writing partnership with Kevin "Bubba" Star was the genesis of the Matlen Starsley Band. After years of writing for their own projects as well as other artists, they felt it was time to focus on performing their own songs and putting together a stellar group of dynamic and accomplished musicians with similar creative aspirations and goals. The Matlen Starsley Band checked all those boxes. Although Dollar has played thousands of shows and written and sang in a number of different musical genres, everything from traditional country to heavy metal, the common thread running through his writing and performances and perhaps the best description of his work is that it is "honest, heartfelt and whiskey smooth." His most recent release is an album of his early work with Canadian heavy metal band Touchdown. The album "Don't Let Time Stand Still" was released in 2017 on Karthago Records.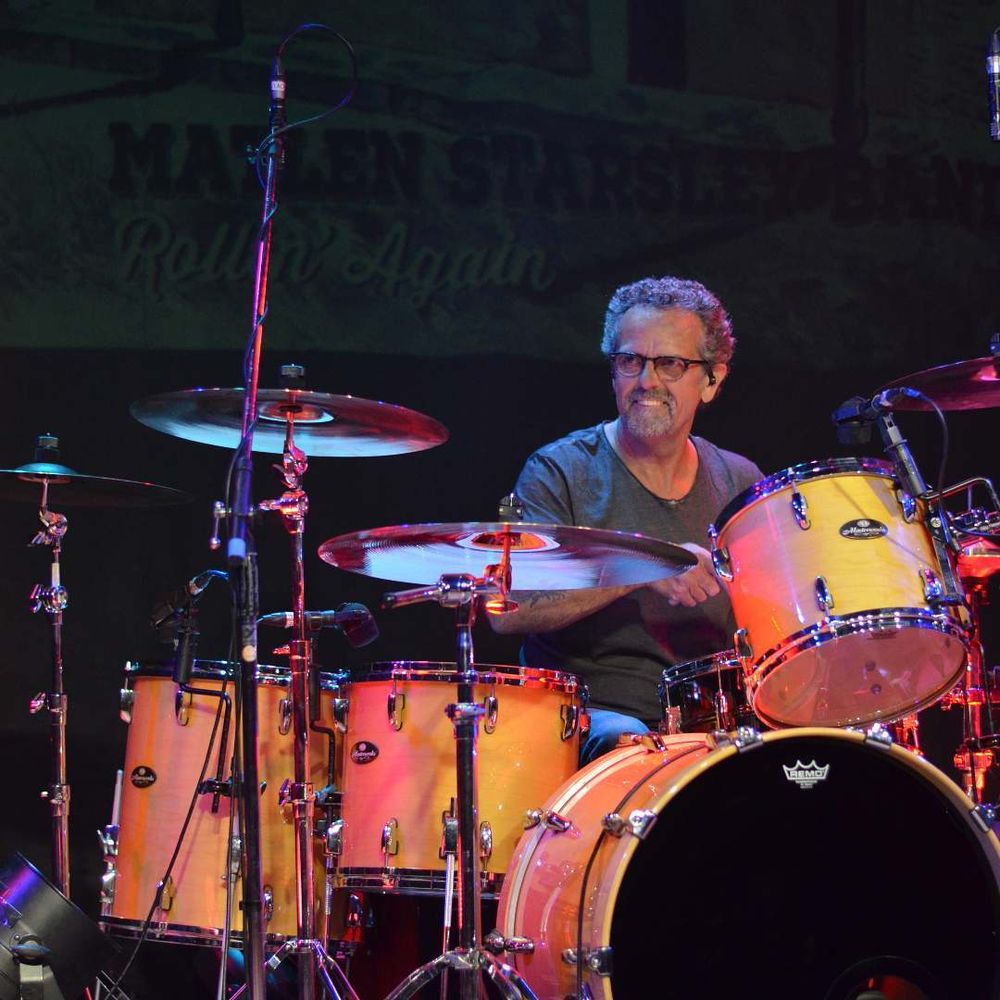 Jim Wesley- Drums and Percussion
Jim discovered his passion for music and playing drums at an early age. He is self-taught and was inspired by the great drummers of the late '60s and early '70s.  Jim's first professional working band Steelback was formed in 1973 and co-founded with his best friend guitarist Mike Roley.
In 1974, Jim joined forces with Syl Thompson and Randy Haig in the band Stryder. After many miles on the road and a short stint playing the club circuit in London England, Jim settled in Vancouver and continued to play with a number of well-known local bands. In 1979, during his time with the band, Remote Control, Jim was hired by Bryan Adams to tour and promote Bryan's first record "You Want it You Got It." After a year playing clubs across Canada and a showcase performance for A&M records in New York, they soon found themselves touring and opening shows in arenas and stadiums for bands such as The Kinks, Foreigner and Loverboy. They also had billing in several summer concerts in Florida including the Orange Bowl and the Tangerine Bowl playing in front of crowds of over 30,000 people. Other featured acts on the bills included Blue Oyster Cult, Joan Jett, Ozzy Ozborne and Journey.
 Jim toured with Bryan Adams until 1984, and can be seen in the pool in the music video "Cuts Like a Knife" and is mentioned in Bryan's hit song "Summer of 69."
After his time with Bryan Adams, Jim decided it was time to take a break from the music industry and pursue other business opportunities. With his success, the break ended up lasting 34 years. In 2017, after a chance meeting with Kevin Star and Dennis Matechuk at a one-off jam session and a chance to sit in on a gig with their band Bad Allen and the Muscle Cats, Jim's much-anticipated return behind the kit was set in motion.  Subsequent meetings with Kevin and Dennis to outline their vision for the Matlen Starsley Band and the chance to reignite his passion for music and to be an integral part of the creative process made it official. Jim Wesley was back!
Interestingly, the search for a bass player who could compliment Jim's work behind the kit came almost full circle and led to the hiring of Don Lennox who had played with Jim previously in the '80s in the band The Race. Jim and Don now form an incredibly dynamic, driving rhythm section. The 'rumble' that everything else rides upon.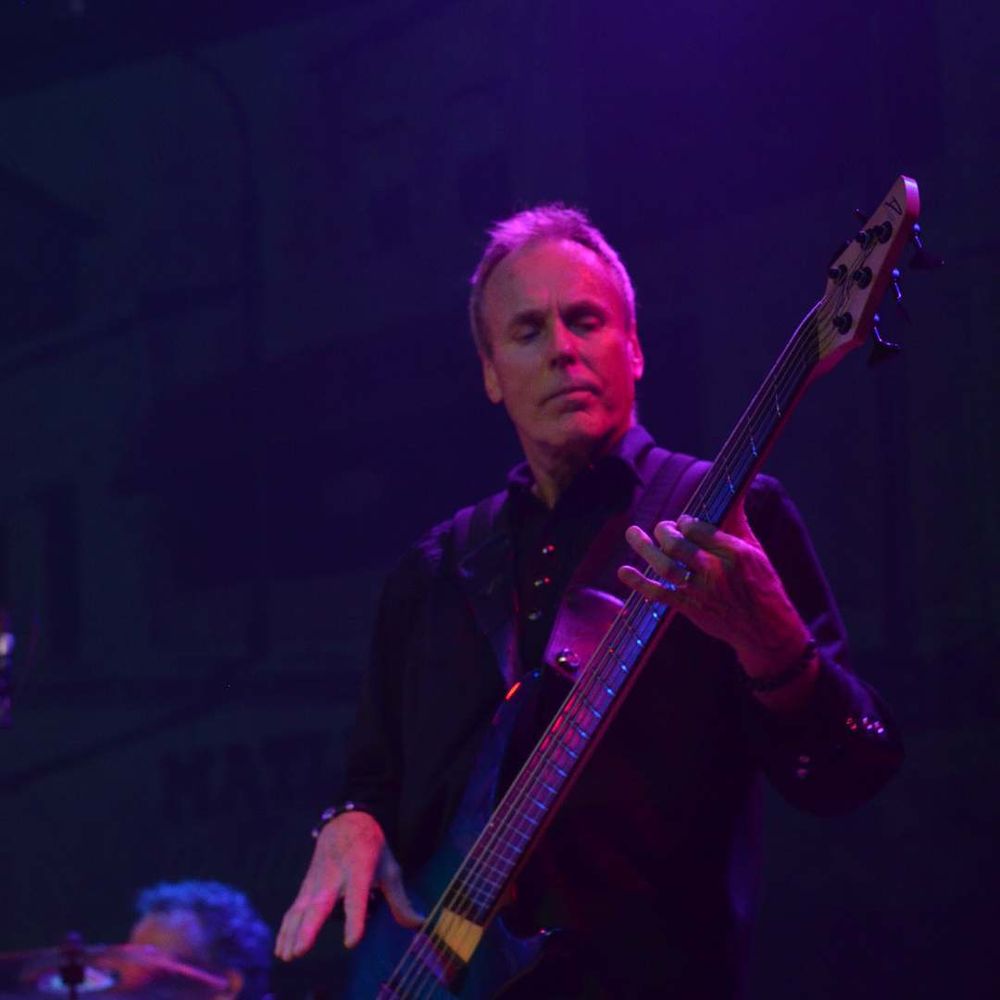 Don Lennox- Bass and vocals
Don has been a listener and collector of music from earliest memory. Starting at ten years old he played drums, guitar, and bass. He loved the rhythm and feel of the drums but also loved creating melody on the guitar and the perfect marriage of the two was the bass. Once he heard the bass lines of John Paul Jones of Led Zeppelin and Chris Squire of Yes for the first time, he was hooked! The bass guitar was what was to become his first love.
 Don hit the road at nineteen with various touring bands and has played thousands of shows including many festivals with bands such as Infinity,  Paris and The Ray Roper Band who opened for The Kinks in May of 1983.  In addition to adding his rhythmic, melodic bass lines and intense grooves to the Matlen Starsley sound, Don is still playing with Ray Roper formerly of Canadian recording artists Stonebolt in the Ray Roper Project, a three-piece band that also features Rick Fedyk current drummer for Paul Rodgers of Bad Company and Free fame. 
Despite his busy schedule and after years of searching for the right project, Don has found Matlen Starsley to be the perfect creative outlet. "The combination of the bands varying musical influences and the individual creativity of everyone as well as the opportunity to contribute my own original ideas has been a total joy. I believe the resulting music is timeless, original and very accessible. I am looking forward to sharing our new album with you and some of the even newer tunes already written for our second album."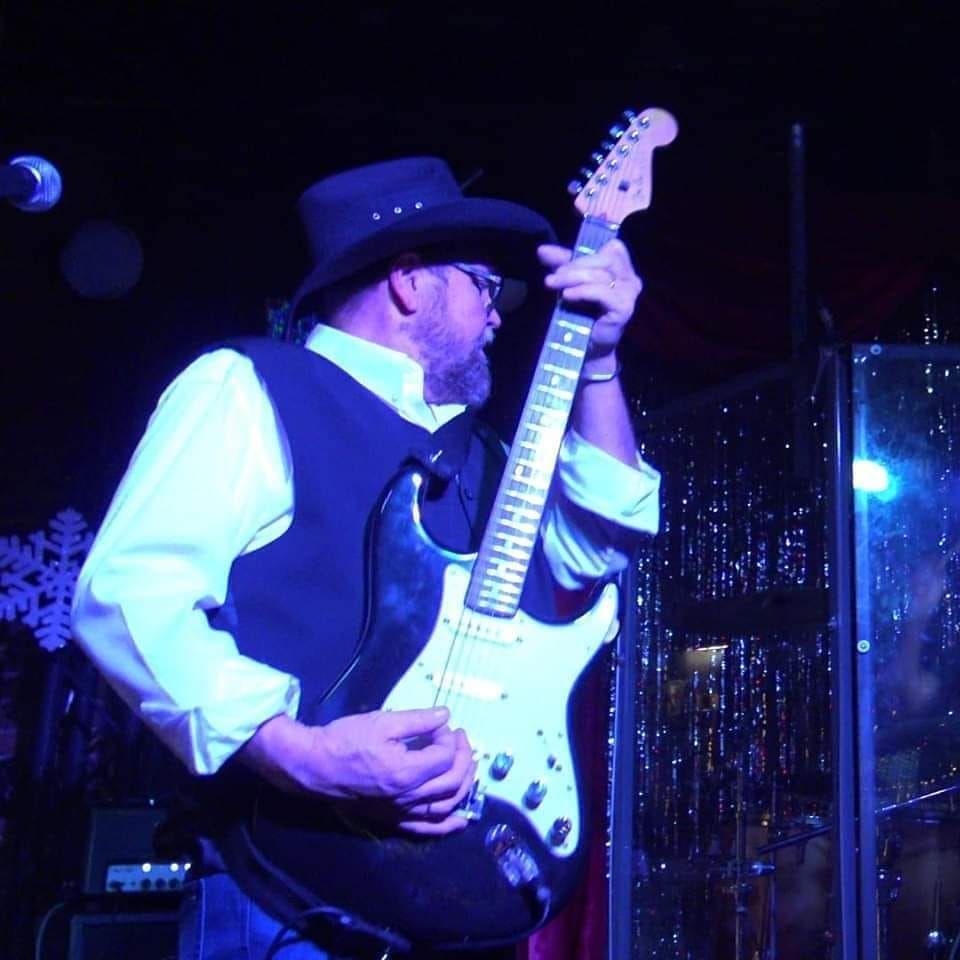 Kevin "Bubba" Star= guitar and vocals
 Kevin started his musical adventure back in the late '70s with the power pop band Dick Twacy. In the '80s, Kevin toured extensively, playing thousands of shows with the well-known ZZ Top tribute band Fandango which included an infamous 1983 onstage jam session with the one and only Stevie Ray Vaughan. After leaving Fandango, he formed the country-rock band Good Cowboys Gone Bad with long-time writing partner Dennis Matechuk. Kevin continued to gig and record with a number of local rock and blues bands until the creation of the Matlen Starsley Band. Kevin's tasty riffs and guitar slinging are a signature trademark of the Matlen Starsley sound.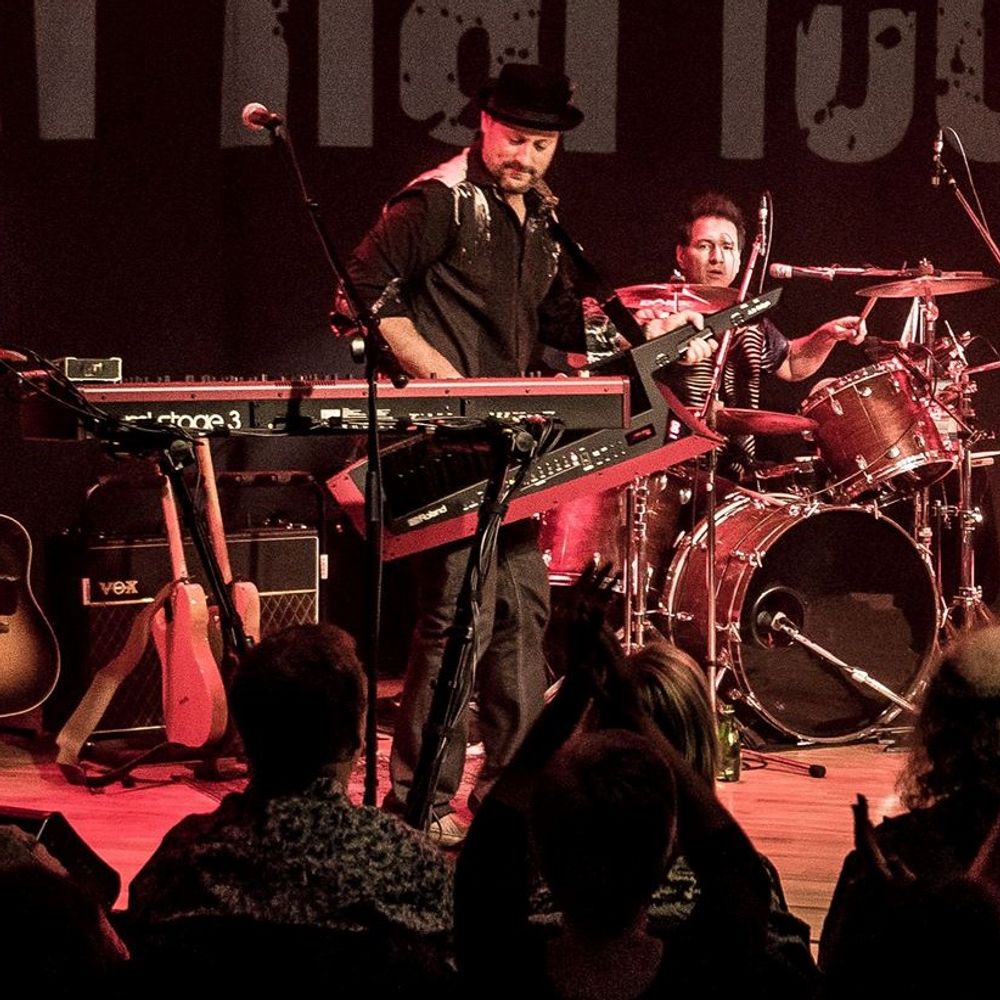 Darryl Hebert- keyboards, guitar, accordion and vocals
Darryl Hebert, a much in demand session and touring multi-instrumentalist, is the final piece in the Matlen Starsley puzzle. Initially brought in for the "Rollin Again" sessions and a couple of local shows. and despite his extremely busy schedule, Darryl decided to stay for the party and become a full-time member of the band.  Darryl felt a strong connection to both the band members and the material. His addition to the band has added a new and exciting dimension to the straight three piece Matlen Starsley sound which can be heard on the Rollin Again tracks and in his creative contributions and song ideas for the new material currently being written for the second album.
Darryl grew up in Amherst, Nova Scotia.  He started playing piano at nine years of age, training in classical music until age 15.  He was also a church organist at St. Charles Church, playing in a traditional pipe organ loft.  During his teenage years, playing popular music took over his interest, and he started playing in rock bands. After graduating university, Darryl moved to Moncton New Brunswick where he played with various acts, including local legends Rick Sullivan, Norm Gallant (Rick & Norm show), and Brendan Furlotte (Gathering Tain).
Darryl moved to the Vancouver area in the early '90s and has since played with many incredible west coast musicians. The list of Darryl's sessions and shows is exhaustive. A notable sampling would include his work with Ray Roper and David Wills of Stonebolt, Rick Fedek and Todd Ronning of the Paul Roger's Band, Al Harlow of Prism, Kevin Stuart Swain of Idle Eyes, Anthony Dellacroce of the Headpins,  Jeff Neil of Streetheart, Shaun Verreault of Wide Mouth Mason, Bud Marr of Sweeney Todd, Johnny Demarco, and a host of other top notch musicians and recording artists.
Although keyboards are his main focus, Darryl also plays other instruments as warranted in various acts.   In addition to providing some lead and backing vocals, Darryl plays keyboards, electric and acoustic guitar, accordian, mandolin, dobro, pedal steel and banjo. He is a student of music in every sense of the word.
DL Car-Acoustic Guitar, Vocals and Percussion
Coming from a large family that loved to sing Donna started singing at the age of 6. Community talent shows, T.V. and radio programs situated in rural Manitoba, Canada. D.L. Car's early musical influences ranged from Country, Rock and R&B. D.L. has spent the last 45 years being inspired and learning her craft. D.L. who is the powerhouse front-woman for the Heart Tribute Band Barracuda has been compared to Ann Wilson for the power, range and tone of her vocals. "This is always such a compliment as Ann is still a living Legend and Rock Goddess." D.L.'s other influences include Pat Benatar, Linda Ronstadt, Aretha Franklin, Steve Perry and traditional country singers Tammy Wynette and Loretta Lynn.